ReWater MENA Kicks off First National Steering Committee Meeting in Lebanon
May 14, 2019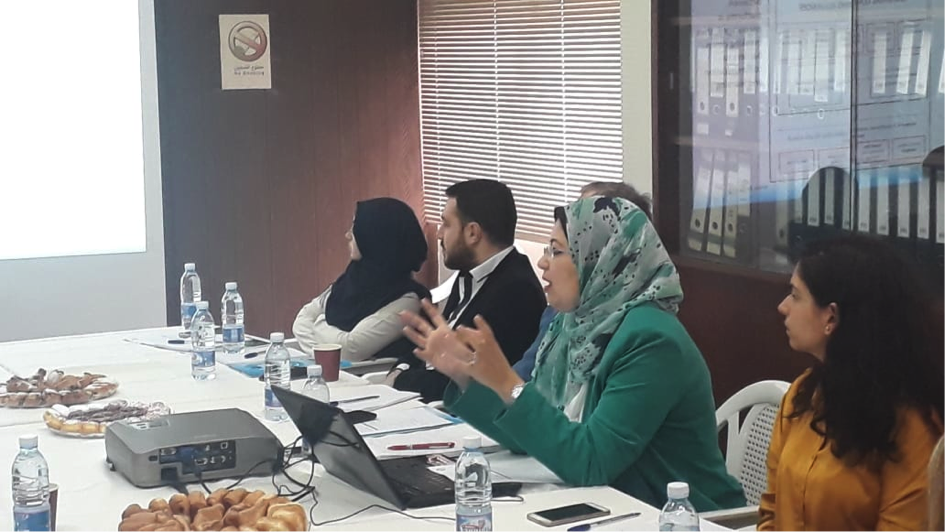 As population grows and farming expands, the demand for water is steadily rising. Massive human displacement along with other pressures, such as climate change, further aggravates water stress in our region. To meet this challenge, we need innovative water management solutions, including more safe water reuse practices, an approach which is implemented by the International WATER Management Institute (IWMI) through its project, ReWater MENA.
To ensure that ReWater MENA is tailoring these solutions to the needs of each region and country, the project continued its series of National Steering Committee (NSC) meetings in Lebanon. Such meetings have already been held in Egypt and Jordan to adjust project objectives to each target country's context, help develop studies and start data collection, and facilitate policy steps in support of water reuse.The meeting took place at the Lebanese Agricultural Research Institute (LARI) – one of ReWater MENA's main scientific partners, which aims to improve agricultural production.
Dr. Gihan Bayoumi, regional project manager, presented an overview of current water reuse practices in the MENA region as well as the ReWater MENA project's objectives, planned outputs and progress so far in Egypt, Jordan and Lebanon.
Meanwhile, Marie-Hélène Nassif, the national coordinator for the project, explained problems in Lebanon's wastewater sector and the factors hindering wastewater reuse in the country. Nassif highlighted a number of needs and opportunities, such as the need for additional water resources, recent progress in wastewater treatment and promising research on water reuse.
Participants in the NSC included experts in water reuse from various public institutions in Lebanon, including the Ministry of Energy and Water, Ministry of the Environment, "Litani" River Authority, "Bekaa" Water Establishment, South-Lebanon Water Establishment, Beirut and Mont-Lebanon Water Establishment, and Council for Development and Reconstruction. Representatives from the Ministry of Agriculture and North-Lebanon Water Establishment will join the NSC later to get involved in project activities.
The meeting resulted in the selection of two water treatment plants as pilot sites for the development of water reuse plans. They are "Joub Jannine," located in the Bekaa area, and "Tyr," located in South Lebanon.
In Lebanon, ReWaterMENA will conduct an assessment of national water reuse potential, encourage the institutionalisation of water reuse standards in agriculture through developing two technical studies which boosts safe water reuse systems.
The meeting also addressed the research trials to be conducted by LARI within the project. Dr. Marie-Thérèse Abi-Saab from LARI presented the results of previous wastewater treatment and reuse trials, which were conducted in the "Bekaa". Abi-Saab also listed international reuse guidelines, comparing them with the ones proposed by FAO, to help revise the Lebanese guidelines and adapt them to the national context. Participants welcomed LARI's trials as well as the development of a geo-referenced database as part of the national water reuse assessment.
In the coming months, ReWater MENA, supported by the NSC, will work on the characterisation of two sites, collecting data for the National Baseline Assessment and developing a clear methodology for water reuse standards.